Recently, the carom billiards community has been talking about the appearance of a new billiards organization: PBA Tour (Professional Billiards Association Tour).
Why did the appearance of the PBA Tour make the world carom billiards so popular in the world?
Up to now, UMB (World Billiards Federation) is the official organization and organization of carom billiards competition activities worldwide. UMB currently has 4 member federations: ACBC (Asian Carom Billiard Confederation), CEB (European carom Billiards Federation), CPB (American Billiards Federation) and ACC (African Carom Billiards Federation).
The appearance of PBA Tour (Korea) in the carom billiards playground attracts the attention of the carom billiards community. By increasing the prize money at the tournaments, PBA Tour hopes to attract many good players from Korea and the world to attend, the competition will increase, helping the players have the opportunity to rub. raise the level of competition, gradually improve to become a professional athlete. The first tournament of the Professional Billiards Association Tour will take place from June 2 to June 9 in South Korea, totaling approximately 250 million won. It is expected that in the 2019-2020 season, the Professional Billiards Association Tour will hold up to 10 tournaments.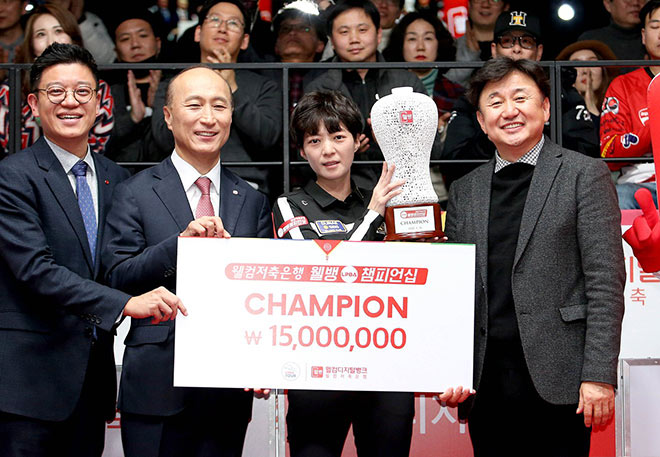 According to Sang Jin Jang – President of New Bravo Company (entertainment, media, film and music production, operating the TV Billiards channel), the host unit of PBA Tour, the main goal of PBA Tour is open a new playing field, create the best conditions for the players who have the opportunity to improve their skills, improve their income, develop their talents. Mr. Sang Jin Jang added, PBA Tour is trying to negotiate with UMB to find the best solution to develop the growing carom billiards movement in the world. Through Billiards TV, a channel that broadcasts 24-hour billiards, Mr. Sang Jin Jang hopes fans of carom billiards will have access to the PBA Tour in Korea. The PBA Tour is gradually developing a strategy to expand tournaments in countries with developed carom billiards.